Ah, the 1980's, what a time to be alive. Forever wishing I was alive during the same era as young Leonardo DiCaprio and Corey Haim. You too? Let's hurt.
---
2017? No thanks, I'm good. 1980? Yes, please! Let's take a look:
First of all, the movies. John Hughes, thank you for existing and blessing us with the iconic 80's films. The Breakfast Club, Sixteen Candles, Pretty In Pink, what more could you ask for? Sure the present has better technology to create better movies, but nothing beats a good old fashioned comedy from 1980. Something about them–I'm not sure what–makes me love them.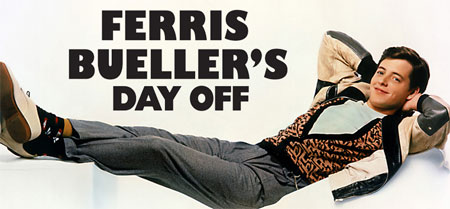 sixteenc sanything bclub fbdayoff
Like Olive Penderghast said in Easy A: "Whatever happened to chivalry? Does it only exist in 80's movies? I want John Cusack holding a boombox outside my window. I wanna ride off on a lawnmower with Patrick Dempsey. I want Jake from Sixteen Candles waiting outside the church for me. I want Judd Nelson thrusting his fist into the air because he knows he got me. Just once I want my life to be like an 80's movie, preferably one with a really awesome musical number for no apparent reason. But no, no, John Hughes did not direct my life." Honestly, I have never related to anything more in my entire life. Why can't we be like the eighties again? What's your damage? Eat my shorts! Like, to the max? That's the type of lingo I need.
And not to mention the fashion! I live for eighties trends.
We already brought back the mom jeans, why not bring it all back? Neon, spandex, scrunchies and all! Hoop earrings and curly hair, oh, what I wouldn't give.
Also, the lifestyle 80's teens lead is what I'm trying to be. No iPhones to spend hours on, just landlines. No app to text friends on, you'd actually have to see them in person. As much as I love technology, I wouldn't hesitate to wish to go back to when they weren't this advanced.
Last, but certainly not least, the eighties heartthrobs are a whole reason themselves to be jealous of kids growing up in 1980. Leonardo DiCaprio, Corey Haim, Johnny Depp, River Pheonix, Rob Lowe, just to name a few. Like wow, that's enough to convince me!
But until time traveling is invented, we're 21st-century kids who live in the future. And who knows, maybe in a few decades somebody will make a blog post about how much they wanted to live in 2017.
Until then, stay rad!