With 2016 coming to an end in a few days, it's time to look at some of the most awesome and thrilling movies set to release next year. Of course, the amount of movies that fit this critera are numerous, thus this is Part 2 of the list I previously began here, in Part 1. This list is comprised of the top 10 movies that I am looking forward to and most excited for, with the movies releasing in 2017! Now, without further, ado let's take a look.
1.Guardians of the Galaxy Vol. 2
After seeing Guardians of the Galaxy (GOTG for short) Volume 1, I knew that a sequel was soon on it's way- 3 years later and here we are. Volume 1 was one of the best Marvel movies I have seen to date and after seeing just the first 2 trailers to Volume 2, I am hyped! The cast, soundtrack, visuals and the humor is what brought us in for Volume 1 and hopefully all these characteristics are carried into Volume 2. The people working on GOTG were amazing in Volume 1 because of how skillfully they integrated action and comedy so well. After seeing the recent trailer, they already have my money!
2. Spider-man Homecoming
When it was announced that Marvel had gotten Spider-man, I jumped out of my seat with joy. When Marvel announced that Spider-man was going to be in Civil War, I jumped up and down with excitement. Now that Spider-man Homecoming is closer than ever, I am jumping in every direction. While Sony had tried their best with the previous Spider-man character, they couldn't portray it exactly right; Tobey Maguire was always a bit too dorky even after he got his powers and Andrew Garfield was always a bit cocky before he got his powers. Both of these aren't exactly how Spider-man was portrayed in the comics. With just a few moments in Civil War, Tom Holland proved to us that he was both a little dorky and yet very confident and with the new trailers for Spider-man Homecoming we can clearly see that Tom Holland juggles these two sides throughout the movie. I won't elaborate much more as most of you may have already seen the trailers (if not, watch it- you won't be disappointed!).
3. Pirates of the Caribbean : Dead Men Tell No Tales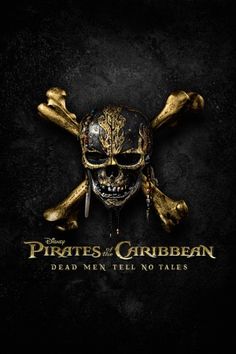 While many people have already seen the Pirates of the Caribbean franchise (POTC for short), I have hope that the direction this movie will take will spark a new generation of fans. I love every movie in the franchise, especially the characters and the setting, which I cannot wait to see again in the next installment. While we still don't know much nor have seen much about the movie, except for the teaser, we can still keep our hopes up that this movie will be amazing and bring us joy like the previous installments.
4. The Mummy (2017)
Whenever a reboot is announced for a series that somewhat died out a few years ago, I'm not the most excited. However when a reboot for The Mummy was announced, with Tom cruise as the hero, I could tell that this was going to be good. Not only does the cast so far look great, the trailers promising, and the visuals stunning, this movie will also be the start of a new cinematic universe, The Universal Monsters (UM). A shared universe between many classic monsters all taking place in the same world, much like the MCU and DCEU. Dracula Untold was suppose to start this universe, however it was confirmed that the events of Dracula Untold were not part of the UM. The Mummy will now be kicking off the cinematic universe and we couldn't be more excited!
5. Logan
As Hugh Jackman's last time of stepping into the shoes of Wolverine on the big screen, we are sad to see him go, he has been on the big screen as Wolverine for over 16 years! Logan is the final installment in the Wolverine trilogy and after the first few trailers, it had been confirmed that this movie will be influenced by the Old Man Logan comic series along with having a R rating. While it is very sad to see Hugh Jackman go, it is no doubt that we will see him cameo in future installments. Logan is sure to be one crazy ride.
Feel free to add on to this list of upcoming exciting and thrilling movies. Happy New Year!